Weirdigans
Organic Cafe & Acoustic Space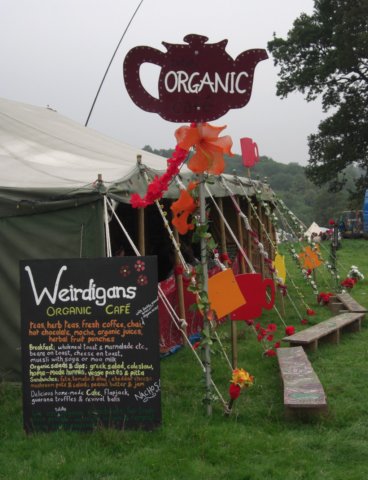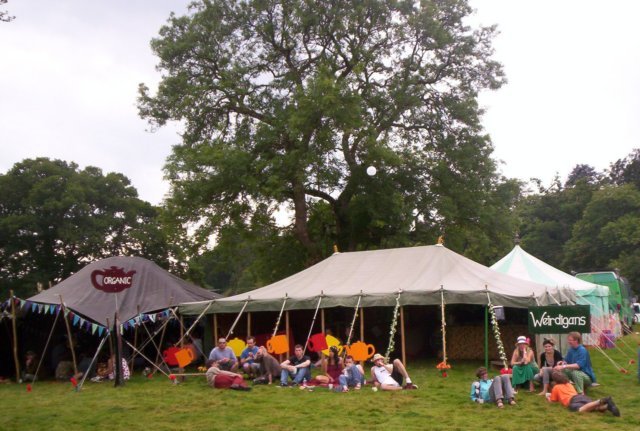 Their 24 hours Bedouin tent has a sunshine-yellow lining and magic carpets for you to sit and dream on. They create a mud-free, shoes-off safe haven; a cosy space for resting, relaxing, chatting, meeting new friends, reading, feeding, doing the crossword or grabbing a quick doze.
Venture through a not-very-secret tunnel to the Acoustic Wierdspace, frequently hosted by the infamous Wierdstring Band. Here you'll find rustic benches arrayed around a cosy wood-stove and some very fine tunes indeed. Impromptu performances intersperse with folky sessions and singalongs, way into the wee hours. It's all totally unplugged and spontaneous.
Vegetarian with vegan options; exclusively organic; fairtrade or local produce where possible. Savoury snacks are freshly prepared to order and we bake our famous cakes on-site. Hot drinks are served in real mugs, our chai is regularly voted 'best on site' and our cakes  are 'to die for'.
OPEN 24 HOURS